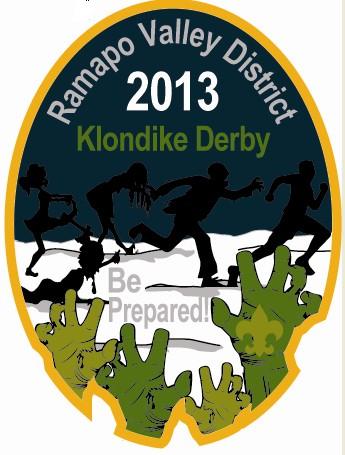 Klondike Derby January 19th 2013
Shepherd Lake Recreation Area, Ringwood State Park
Theme: Zombie Apocalypse
Latitude: 41.137163 Longitude: -74.231614 , Ringwood NJ
Who can attend this Klondike Derby?
Boys Scouts/Venturing/Varsity, and WEBELOS I & II's from the Ramapo Valley District, NNJC are all invited.
Cost per Sled $50 per patrol sled (4-8 scouts) if received prior to January 7,2013 ($65 for late registration)
How to get started? Online registration only.Click on the link below to register your patrol. Please enter the troop and patrol names, the number of participants per sled (must be no less than 4 and no more than 8 per sled).